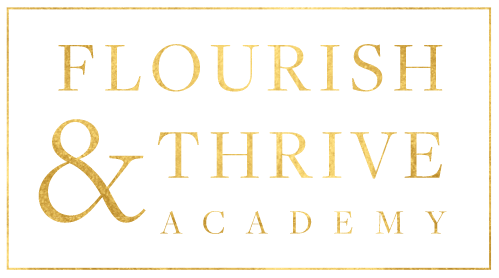 Welcome to Jewelry Brand Makeover Bootcamp!
Brilliant Foundation - Video 1
Download Transcript  |  Download Audio
Join The Discussion In Our Facebook Group
3 Pillars: Your Brand's Brilliant Foundation
To kick off this series, we're going to focus on cementing the most critical pillars of your jewelry business and brand. In this video, I'm going to show you how to achieve clarity about who you are as a brand… because clarity is the most important first step for:
Building a brand your dream clients love— one that magnetizes exposure, consistent sales, and serious buzz.
Attracting dream clients and raving fans who'll want to buy and wear your pieces again and again.
Creating consistent, compelling experiences with your brand's story that ignite desire, and inspire people to tell everyone they know about you.
Remodel Your Mindset - Video 2
Brand Blueprint - Video 3
FREE LIVE MASTERCLASS
HOW TO STAND OUT IN THE "SATURATED" JEWELRY MARKET WITH A TIMELESS BRAND
(Plus 5 Eye-Opening "Trade Secrets" That Your Competitors Aren't Willing To Share, Or Don't Even Know Themselves)
January 22nd, 2019 @ 12PM EST OR 6PM EST
FIND OUT WHAT YOUR BIGGEST COMPETITORS KNOW ABOUT HOW TO ATTRACT RAVING, BUY-EVERYTHING-YOU-SELL FANS, INCLUDING...
The biggest lie ever sold about finding your target market, and it's keeping your sales from going boom 💥
3 critical steps to making customers fall in love with your brand—even if no one's ever heard of you, and your biggest customer is your mom
The rarely understood success secret that has nothing to do with talent, skillset, or formal training (<--- you'll love this one!)
Why the traditional USP or Unique Selling Proposition is actually unhelpful, and a powerful exercise to do instead
A commonly practiced (yet totally silly!) strategy that's actually hurting your chances of getting noticed by influencers