Key deadlines you need to follow to feel confident and less stressed that "all the things" you're doing are the RIGHT things to make sales this holiday season.
How to create a strategic marketing plan that will hack the Holiday Sales Season by setting the stage for sales momentum before it's too late.
Simple guidelines to attract exposure that results in actual sales from traditional print media, dot.coms, influencers, bloggers and more...
Since I started F&TA I have definitely seen a major growth in my business.
Because of the amazing knowledge, support and community I have seen a 15% increase in sales this year and can not wait to see what happens as we approach the next holiday season!
- Colleen Mauer, Colleen Mauer Designs
Toby Went From Single Digit Sales on Etsy to Quitting Her Day Job
"I have ZERO regrets investing in the program even though it was a big financial stretch for me at the time. This course is a requirement to set your business (and yourself) up for success! Before LTF, I was only making a few hundred bucks. Now, I'm doing so well that I quit my full-time job to focus 100% on my jewelry business! I love the lifetime access so I can go back and revisit the information anytime I need a refresher. I'd definitely recommend Laying the Foundation if you're serious about building a jewelry business."
- Toby Myles,
HANDMADE JEWELRY DESIGNER
Ride Like a Girl Designs
Nicole Went From Extreme Burnout to Increasing Her Sales 200%!
Before LTF, I was making $2000/month. The year I took the course, I made $35K. The next year, I more than doubled my sales, bringing in $75K. I've been in the jewelry business since high school. After years of owning a retail store, then working for another jeweler, I was burned out. I knew I needed a change, so I quit my job and started pursuing my business full-time. That's when I signed up for Laying the Foundation. Laying the Foundation is a fantastic resource for solo-designers who want to make sales and live a better life."
- Nicole Gariepy,
DEMI-FINE JEWELRY DESIGNER
FantaSea Jewelry
Ann's business doubled the first time she completed Laying the Foundation and has increased by 25% each time she revisited the course!
"After taking Laying the Foundation the first time [...] I would say that my business reliably doubled the very first time I took it. And every single time that I have taken the course, I've found that my business at least went up by 25%." -
- Ann Sanicola,
HAND-STAMPED, HAND-MADE JEWELRY DESIGNER
Ann Sanicola Jewelry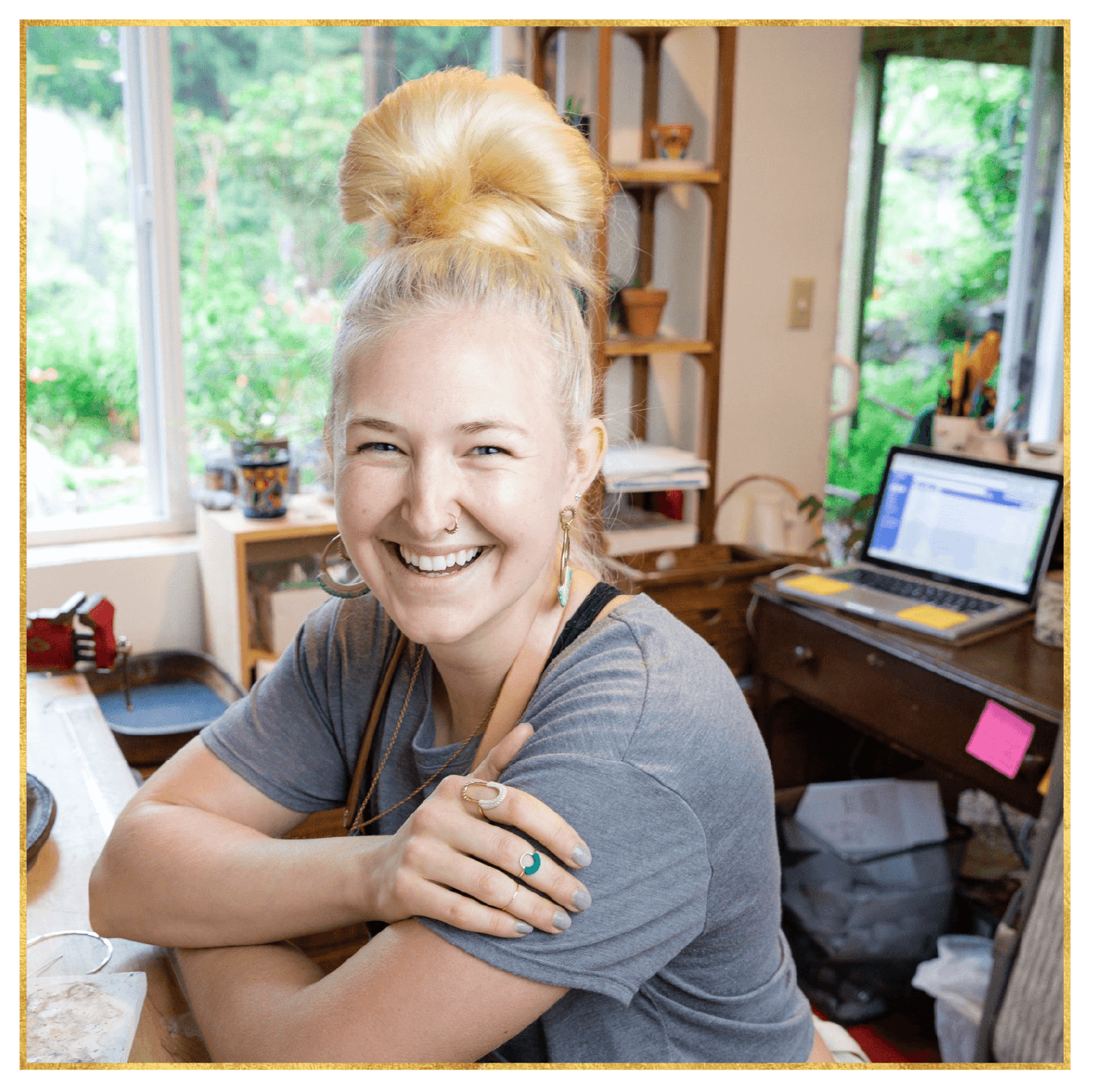 My sales increased 72% within 3 Months.
Twyla Dill,
Twyla Dill Designs
I had a 430% increase in April and a $6000 increase in May.
Karina Harris,
Waffles and Honey
I went from extreme burnout to a 200% increase in sales with Flourish & Thrive.
Nicole Gariepy,
FantaSea Jewelry