"F&TA is like a Masters program for my business."
Working with Flourish & Thrive Academy has been like working on a Masters program for my business, but with a support system that is essential for any studio artist that works in solitude.
Jennifer Dawes
Owner, Jennifer Dawes Designs
"Tracy, I hope you know how awesome you are for sharing your knowledge and experience. Today's Jewelry world needs you!!!"
Jeanette Walker
Owner, Jeanette Walker Jewellery
"I've doubled my sales each year since working with F&TA!"
Helen Stiver
Owner, Charming Little Lotus
I'm the Chief Visionary Officer of Flourish and Thrive Academy, author of the best-selling book The Desired Brand Effect, and the host of the Thrive by Design podcast with over a million downloads.
Over the past 25 years, I've made and sold over $8 million dollars of my own jewelry – I've seen and done it all from having a flailing start up in the early days. I had to overcome a lot of hurdles to make my first $50K a year, then scaling up to 6+ then 7+ figures in annual sales. 
When I was just starting out as a jewelry maker, it took me years to get my business started because I had to do extensive research on how to set my business up the right way, how to price for profit, and how to develop, market, and sell my collections. 
Instead of following a proven path, I built my business on trial and error – which took its toll over time. My first jewelry business went out of business because of a few things that I could have done differently in the early days.
I learned the hard way – that doesn't mean you have to.
Now, after making and selling my own jewelry for nearly 25+ years, I'm here to help you jumpstart your growth by setting up the basics for a successful jewelry business.
I now know exactly how to build a profitable jewelry business from the ground up. A business that is well-structured, with products priced for profit and the confidence to turn your hobby into a real business. Ready to pave the road to financial security and freedom to live your life on your terms?
If that's a HECK, Yes – keep reading…
Overcome limiting beliefs and shift your mindset to gain more confidence and focus on the right things.
Build your business the right way by setting up the legal and financial structures properly so that you don't get sued or lose your personal assets in the process.
Learn how to price for profit from the beginning so that you take home more of what you make.
Understand basic merchandising techniques to create a cohesive collection that sells
Discover how to market to the right prospects so that they turn into loyal and raving fans.
Stop paying retail prices for supplies (and save hours of time) by swiping my vendor and supplier list.
Together with my Flourish and Thrive team,
we've helped 8,000+ jewelers, makers and creative product brands build businesses that create financial security for themselves and their families.
And here's what my graduates have to say…
"...I was just a girl with a hobby. Now I have an actual business and I quit my full-time job."
Irina Zhan,
Irina Victoria Jewelry
"The two main results that I have achieved is first, changing my mindset, believing that my jewelry is good, the prices are fair to my work and I'm ready to find my dream client out there. Second, I learn how to price my jewelry correctly. I was selling too cheap for the quality of my designs. I raised my prices between 30-50% and I continue selling without problem."
Gisela Clemens,
Gisela Clemens Jewelry
"I now have a roadmap, plan, and all the tools at my fingertips to grow my business."
Kristen Romans,
Silver Ranch Jewelry and Kristen Mara

"My business was directionless, expensive and not turning a profit. After applying what I've learned, I launched my e-commerce website and I'm selling out of my collections every season."
Andrea Li,
Andrea Li Designs
Module #1: Success Mindset (Value $495)
Prosperity as a maker starts with getting your head in the game and operating out of Success Mindset. Module 1 will give you the tools to overcome the internal hurdles you face including imposter syndrome, limiting beliefs, and start up hesitation. Use this as a reference tool for the long haul
Module #2: Setting Up Your Business (Value $495)
The way you set your business up from the beginning plays an important role in how your business will thrive in the future. We'll walk you through the key factors to consider when selecting a business model and instructions for setting your business entity and financials up the right way from the get go
Module #3: Basic Collection + Pricing for Startups (Value $495)
You don't have a business until you have a solid product to sell and jewelry that's priced or profits. We'll cover the basics of collection development and merchandising for startups. Plus, we're throwing in our simple pricing formula for jewelry makers so that you know how to price for profit from the get go.
Module #4:Marketing 101 (Value $495)
If you don't have sales, you don't have a business. Marketing is the gasoline that fuels the sales engine in a business. We'll walk you through some basic marketing principles that you can model to start selling today (or as soon as you have a collection to sell).
BONUS: Flourish and Thrive Jewelry Supply Resource List (Value $295)
One of the biggest mistakes hobbyists make is they don't know how to source vendors who sell materials at wholesale prices. We'll share with you some of our favorite wholesale vendors and suppliers so that you can buy materials at wholesale prices from the get go.
Check out the transformation of these designers, makers and creatives…
"In less than 6 months, I've been able to go from hobbyist to running my business professionally. The F&TA programs have saved me so much time and money plus the quality of information they provide can be tailored to you and your vision of success, nothing here is cookie-cutter!"
Lisa Vrooman,
Talks to Animals Shop
"Before discovering Flourish and Thrive Academy, my business was barely surviving, sales were stagnant, and felt alone and unsure what to do about it. I had no idea how other designers of fashion jewelry "made it". Finding F&TA has given me exactly what I need to build a successful jewelry brand!"
Tisha Abrahmsen
"Working with F&TA is by far one of the best investments for my business and my personal life that I have ever made. F&T gives me insight, organization skills and mentorship while teaching and training me."
Jackie Nolan,
Acme Gem Sales and Appraisal
When you develop an online store that sells for you 24/7, you'll be able to break free from the feast and famine cycle, have more time for your family, and focus on creating and doing things that you love.
So, if you're tired of living paycheck to paycheck, ready to take back your life and your time, and clueless about how to turn your passion and hobby into your dream jewelry business, this program is the answer you've been looking for. 
And as one of my graduates, Quay said, "you wouldn't think twice about going to college to get yourself some new skills."
In other words, money spent for your self-improvement and the success of your jewelry business is NOT a cost, it's an investment. 
So invest in yourself and in your business. I'm looking forward to supporting you in your journey!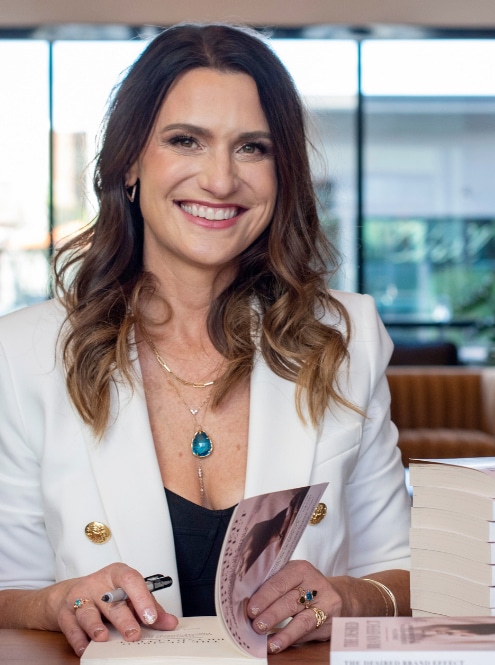 Copyright © 2023 Flourish & Thrive Academy. All Rights Reserved. Terms & Conditions | Privacy Policy
This site is not a part of the Facebook website or Facebook Inc. Additionally, this site is NOT endorsed by Facebook in any way. Facebook is a registered trademark of FACEBOOK, INC.