Discover which actions you need to take now to reach your goals as a jewelry business owner, including….
Key milestones broken down for each stage of growth as a jewelry business owner.
Tips on how to show up in your business so that you're growing at a pace that works for you!
Plus, additional business building recommendations and resources to help you grow faster.
I help jewelry and product makers, designers, and retailers grow 6- and 7-figure businesses with actionable marketing and e-commerce strategies that work (regardless of what's happening in the world).
If we haven't met yet, I'm a jewelry designer just like you. I've been in the jewelry industry for 25 years and counting. I host a top-rated podcast and wrote a bestselling book for jewelry brands called the Desired Brand Effect.
I'm OBSESSED with creativity, marketing, and helping others reach their financial and lifestyle goals to make their biggest business dreams come true.
Looking forward to supporting you on your journey.
The Jewelry Business Owner's Growth Guide
A Guide to Growing BIG Profit Margins Like Wildly Successful Jewelry Brands at Every Stage In Your Business – From Startup to Scale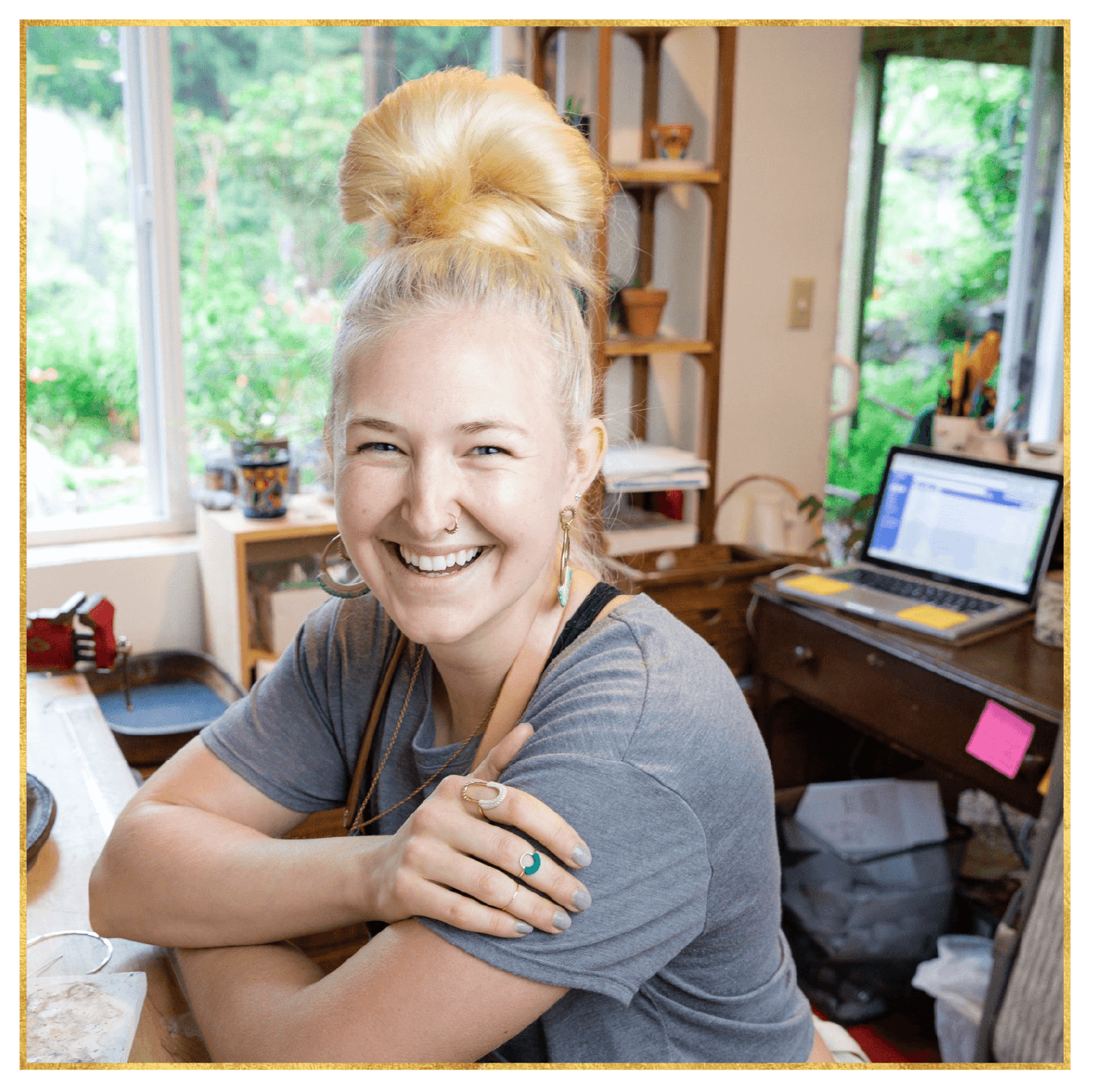 My sales increased 72% within 3 Months.
Since working with F&TA, my online revenue had grown by 72%. Setting up systems and automation allowed me to grow my business even while taking 2 months off.
Twyla Dill, Twyla Dill Designs
Twyla Dill,
Twyla Dill Designs
I'm selling out of my collections every season!
After working with F&TA and applying what I've learned, I launched my e-commerce website and I'm selling out of my collections every season.
Andrea Li,
andreali.com
I more than doubled my sales!
In my first year learning from F&TA, I made $35K. The next year, I more than doubled my sales, bringing in $75K. F&TA is a fantastic resource for solo-designers who want to make sales and live a better life.
Nicole Gariepy,
FantaSea Jewelry
These Designers Are Not Alone - Our Jewelry Business Courses, Programs, and Expert Coaching Have Helped Over 8,500 Jewelry Brands Start, Grow, and Scale Using The Desired Brand Effect™ Methodology...
Copyright © 2023 Flourish & Thrive Academy. All Rights Reserved. Terms & Conditions | Privacy Policy
This site is not a part of the Facebook website or Facebook Inc. Additionally, this site is NOT endorsed by Facebook in any way. Facebook is a registered trademark of FACEBOOK, INC.