How to Grow Your Jewelry Brand to 6 Figures and Beyond with the Desired Brand Effect Methodology
You can be an authentic artist AND make great living!
Join the a-team of jewelry makers & designers!

How to Grow Your Jewelry Brand to 6 Figures and Beyond with the Desired Brand Effect Methodology
You can be an authentic artist AND make great living!
Join the a-team of jewelry!
"I am proud to say that I more than doubled my sales last year, all while balancing becoming a new mom and working only a few days a week. Although most of my sales come from my brick-and-mortar location, I also experienced a 35% increase in online sales.
Joining FTA last year was a game-changer for me. I was struggling with having too much to do and very little time to work. I wasn't sure what to focus on, and everything seemed like a top priority. FTA helped me prioritize and focus on what really mattered, and I am grateful for that."
- Paige Barbee
I teach jewelry business owners like you to grow wildly successful jewelry brands. For 10 years, I've helped over 8500+ independent jewelry makers and designers go from inconsistent sales and barely making a profit...to consistently reaching their sales goals and building sustainable, profitable jewelry businesses.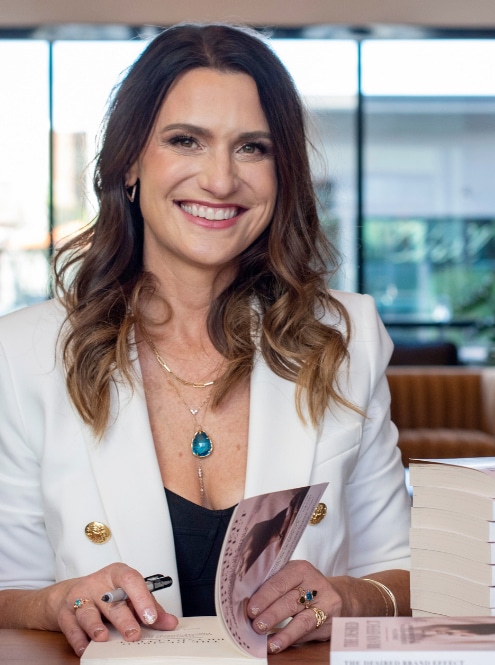 In this program, I take the guesswork out of growing your jewelry business to meet your specific goals.
The reason it works is my proven framework that helps identify where you need to focus called – The DESIRED BRAND EFFECT. The result? A business with a marketing and sales system that leaves you feeling more confident, clear, and wealthy because you're focused on the parts of your business that matter.
When your jewelry business is built without a strong brand foundation, you'll experience slow sales, price resistance, low social media engagement, and little to no traffic on your website. It's a LOT!
So if you're thinking that…
How do I turn compliments into sales and reach customers outside of my current friends and family network?
The jewelry market is so saturated! Will I ever be able to make a real living with all of the competition?
If you've ever thought any of these statements, you're not alone. I've been helping jewelry makers and designers reach their individual business goals for a long time.
The solution is this game changing program.
HAVE PREDICTABLE SALES & INCOME FROM YOUR JEWELRY BUSINESS.
Make an actual living selling your jewelry (and have money in the savings, take your kids on vacation, and live a financially secure lifestyle).
GROW YOUR PROFIT MARGINS WITH STRATEGIES THAT SCALE.
Price your products properly, attract high paying customers, build a systematized business that is functioning efficiently, and invest your resources for growth.
BUILD SALES CONFIDENCE AND SELL OUT OF COLLECTIONS WHEN YOU LAUNCH THEM.
No more wondering how to turn compliments into sales. We'll show you how to build a waitlist of buyers, get them to your collection launch, and attract more repeat buyers– every season.
BUILD A MULTIPLE REVENUE STREAM BUSINESS – ONLINE AND OFF.
Create a business that's easy to manage, sustainable, and recession | life-proof – one that thrives online, in person, and/or wholesale – if that's what you want.
FOLLOW A MARKETING STRATEGY THAT ACTUALLY WORKS.
With a proven, step-by-step system that supports your individual business goals (if your marketing isn't getting you sales, it's not working).
SAVE MONTHS OF PRECIOUS TIME AND SPEED UP RESULTS.
No more googling or taking notes during a masterclass that you never take action on. We've tested all of the strategies inside this program for you so that you can just implement what we know works.
PROVE TO YOUR HUSBAND AND FAMILY THAT YOUR BUSINESS IS NOT A SILLY HOBBY.
because you are actually contributing to the family finances in a real way.
By the end of this program you will have....
Set Up a Solid Business Foundation to Keep Growing Upon
You'll determine or solidify the best business model for you, identify key revenue streams, and get your business financially and legally set up.
Create a Brand That Attracts Your Dream Customers
We'll help you merchandise and price your products for profit, develop a brand story and message that distinguishes you from the sea of other makers, and develop beautiful brand assets and a website that converts.
Developed a Marketing Strategy That Supports Your Individual Goals
Marketing is the fuel that feeds the sales engine in your business. We'll help you create a marketing plan and get ahead of social media posting so you're clear on what needs to happen next for you to hit your sales goals
Grow a Solid Repeatable Sales System That Keeps Your Business Growing
Well teach you how to become your best sales person and brand advocate.. You'll learn how to set up sales funnels, develop a consistent outreach strategy, and make daily sales a habit with our sales tools.
The program includes a library of over 80 training videos that can help you:
Develop a success mindset that supports your BIG goals
Identify the best business model for you
Get 100% clarity on who your dream client is
Develop your signature style and create collections that easily sell
Use our signature Desired Brand Effect™ to attract your dream client
Hone in on the perfect brand story and brand voice for your business
Create a website and messaging that gets people excited to buy
Package and price your products so that they fly off the virtual shelves
Build a business that fits your dream lifestyle

And so much more!

Here's the Week-by-Week Breakdown
In this module you'll learn about all of the business foundations you need for your business. Things like registering your business, figuring out the type of entity it is, the different kinds of licenses, and getting a tax ID. We'll discuss the legal issues around websites, setting up business banking, and bookkeeping. You'll also learn about different types of business models and revenue streams so you can identify which route will best support your goals.
Identify what sets you apart and what makes your brand DESIRABLE. You'll get a deeper understanding of what motivates your Dream Clients to buy (from you). And you'll learn how to use this information to create authentic messaging that sells.
Solidify your brand story, voice, and style. You're going to brain dump your story, look at how it can attract your Dream Client, and then weave it into your brand. You'll dive into the more creative aspects of your brand, like fonts, colors, and language. You'll use all of this info to create a brand guide that you can use (and that your future team can reference). You'll also learn how to create an epic About Page for your website.
Explore the creative parts of being a designer and maker. You'll learn how to develop jewelry collections - including creating cohesive designs, identifying your niche, and defining your design approach. We'll look at how critical having a signature style is to brand recognition and success. We'll also study examples of people who are doing well… and how you can implement what they're doing to create your own successful business.
Perfect your brand assets to deliver an unforgettable customer experience. We will talk about displays, packaging, unboxing, lookbooks, catalogs, photography and all of the other details you can use to set the tone for your brand… and wow your customers.
Discover how to create a website that makes sales 24/7. We'll cover every step, including choosing the right website platform (hint: it's NOT Etsy), designing and creating the website, and driving traffic to it. We'll also talk about creating desire online.
Take your sales systems, strategies, and confidence up a notch. We'll help you ensure your customers are happy and taken care of so they continue to know, like, and trust you even more than they already did. You'll set goals that are aligned with your Vision of Success so that you're spending time where it matters.
In this module, we talk about all things marketing. You'll learn about the Buyer's Journey, building your list, email marketing, and how to use blogs and videos to connect with your Dream Customers.
We'll talk about how to harness the power of social media, social search, and public relations to expand your reach, grow your business, and attract more sales. Then we'll dive into getting and leveraging social proof, testimonials and reviews to build trust and get more sales...and how to effectively use them in your marketing
"Laying the Foundation gave me direction on how to grow my following and how to speak to that following."
"Just about everything I've learned in my business has been structured around Laying the Foundation and I wouldn't be where I am with my business today without the program."
You may be wondering how you can get similar results…
We Teach You How To Work The Desired Brand Effect™ So That Your Customers Become Raving Fans Who Practically Sell Your Jewelry For You!
This framework is at the core of all our programs, and here's why...…
In today's saturated jewelry market, it's the jewelry brands that "stand out" by building desire and demand for their jewelry that do well. They connect with their audience on an emotional level and understand the REAL reasons their DREAM clients buy jewelry from them.
Because they have a brand story and a brand journey that puts their customers first, they easily attract and collect true fans who buy from them every season.
"I've run a 6 figure business for 17 years without investing in my own training aside from my formal BA and MA in jewelry design, so when I tried to scale my business I backslid hard, suffered massive burnout and LTF was a guiding light in my darkest business moment!"
- Rickson Sharkey
Imagine a Future Where Everything You Do In Your Business Moves You Closer to Creating Financial Security, Time-Freedom, and Real Purpose.
(yep, even that dream of starting a family, quitting your soul-sucking day job, or being an example to your kids of what's possible).
Hi! My name is Tracy Matthews
I'M THE CO-FOUNDER OF
FLOURISH + THRIVE.
Do you feel like you're alone on an emotional and financial roller coaster? You're not alone!

Here's a bit about my own journey...
I was completely overwhelmed and stressed out most of the time because I literally had ZERO clue about running a business (and I was too proud to ask for help). I would work myself to exhaustion… and still didn't have much to show for it.
I felt emotionally unsupported. In fact, one day I came home and my (now ex) husband told me "you have to get a real job". But there was no way in HELL I was going back to my soul-sucking retail job.
I was so afraid of rejection that I avoided active selling like most people avoid Times Square on a hot summer day (so hot, smelly, and so many people).
I didn't understand what a profit and loss statement was or a balance sheet was and was too proud to ask someone to teach me…so I just ignored my finances.
I'd sell a $100 necklace for $70 just so I could make a sale. The result was painful cash flow issues and my visa bill kept growing… both of which limited how fast I could grow.
Despite it all, I knew I had what it took and I was passionate AF about making jewelry. That kept a fire under my bootay to keep on trucking even though I didn't have the answers...and it was HARD.
I had many sleepless, tear-filled nights, fighting to make things work. I eventually did, but not without paying a heavy emotional cost.
My first business was built like a house of cards. It wasn't set up to handle any kind of financial setbacks, let alone survive major changes in the economy.
When the Great Recession (or "GFC") hit in 2008, my business went from earning close to $1 million in net sales the previous year to being COMPLETELY wiped out… all in the space of a single month.
That led to me having to make one of the most difficult decisions of my life: to either fight for what I'd fought so hard to build OR close the doors on my business. After a lot of thought (and tears), I chose the latter and was forced to file for bankruptcy.
The massive emotional devastation and financial stress caused some serious health problems. I lost 25 pounds, I picked up the habit of smoking a pack of Marbarlo Lights a day (and I never smoked!) and my hair started falling out in chunks! On top of that, I developed a series of stress-induced conditions, including a thyroid issue.
DON'T GET ME WRONG, IT HASN'T BEEN ALL BAD. IN FACT, ALL OF THE UPS AND DOWNS I'VE BEEN THROUGH HAVE TAUGHT ME HOW TO BE A BADASS.
Despite all of the self-doubt, setbacks, and downright failures, I've had some pretty AWESOME successes...
I've sold over $8 million dollars worth of jewelry during the course of my career.

My collections have been sold in over 350 of the best specialty and retail stores around the world, including Anthropologie, Sundance Catalog, Bloomingdales, and Harvey Nichols.

Celebrities like Charlize Theron, Jessica Alba, Orlando Bloom, and Michelle Williams have all been spotted buying and wearing my jewelry.

Revlon recently commissioned me to design a 20th anniversary gift for Halle Berry.

I landed a segment on QVC where I reached a mass audience and sold my jewelry live on TV (twice).

When I built my second jewelry business, I applied the lessons I learned from the first time around and created the Desired Brand Effect™. Now, I have a low-maintenance, very part-time business that brings in multiple 6-figures in profit (not just revenue)... with just me behind the wheel.

Nearly 48 media outlets, TV shows, movies, and magazines have repeatedly featured my jewelry and story over the years, including InStyle, Lucky, The Today Show, and Entrepreneur.
IT'S TIME TO STOP TRYING TO FIGURE OUT WHAT TO POST ON INSTAGRAM AND GET YOUR OWN AMAZING RESULTS
Blythe doubled her average order value and increased her IG following by over 40%.
"Since joining LTF in February of this year, I have been able to streamline my vision for my business, Monarch and Magpie Designs. The results are in the numbers: by mid-July, I had surpassed my TOTAL sales from the previous year! My average order value has nearly doubled this summer (without raising my prices!) And my IG followers have increased by over 40%."
- Blythe McDonald, Monarch and Magpie Designs
"My most significant achievements since joining Flourish and Thrive Academy (FTA) are that I have experienced faster progress in my business in less than a year than I achieved in six years without any direction, guidance, or community support.
Previously, I was starting everything from scratch and trying to figure it all out on my own. However, now I have accountability partners, access to all the essential information, and worksheets to implement strategies that help me grow my business and personal life more efficiently and rapidly. I am now more intentional in how I set up my stall at markets."
- Emy Oikawa, Eclo Art
"I've gotten a huge bump up in my followers on IG and tons of engagement and positive feedback on IG and FB.
Having the 1:1 coaching has helped me so much with my pricing, developing and streamlining my collections. Toby helped me develop copy to really figure out what's unique about me so I can stand out in a sea of jewelry designers"
- Rachel Berger, Clover B Jewelry
LISTEN TO MORE STORIES OF SUCCESS FROM OUR GRADUATES
"Since taking Laying the Foundation I've had a 440% increase in sales and I was able to quit my side gig."
SUSAN COLLICK
Daisy Chains Jewelry
"I signed up for the course mainly to get sales information and really improve my business and take it to the next level. But what I walked away with was so much more! I was finally able to speak to the person who was intended to get my products and it just made everything so much easier."

Carolyn Hasset
By Carolyn Dunne
WE WANT YOUR SUCCESS TO BE INEVITABLE.
THAT'S WHY THIS PROGRAM INCLUDES:
The Complete LTF System
including videos, audios, slides, transcripts, and worksheets
Video Cliff Notes
instant access to a summary of each video with your next action steps
80+ Trainings, Cheat Sheets,
and Checklists
to ensure that you're taking action on what you're learning
Done-for-you Sales, Marketing
and PR Scripts
these will save you the headache of figuring it all out the hard way!
100% Mobile-Friendly Online Access
so you can learn on the go and review the material anytime you need a refresher
you'll be supported every step of the way with 4-MONTHS of access to our mentorship community

The Diamond Insiders is a private mentorship community for Laying the Foundation students and alumni designed to give you additional support as you're working the program. We offer lots of support including group coaching, accountability, implementation support, and feedback on your business.
You'll have access to:
Mentorship from our Flourish & Thrive "Desired Brand" Coaches

Weekly coaching calls and office hourse to get your most pressing questions answered.

Accountability as you implement the action steps (so you get fast results)

Helpful feedback on your business in our private Diamond Insiders community.

This group is so powerful that most of our students continue as members beyond the one year (at a special monthly rate offered to LTF members).
DIAMOND INSIDERS MEMBERSHIP is usually $595/yr
REPLACE YOUR FRUSTRATION
WITH THE INFRASTRUCTURE TO SCALE
BONUS: SYSTEMS TO SCALE 101
Most creatives are a mess when it comes to systematizing their businesses. Even if they know they need systems to streamline their results, they make excuses about why they don't do it and avoid creating them. Systems to Scale 101 is a high-impact, simple to implement graduation bonus that will help you shortcut the stress of documenting your systems (aka your way of doing things) and help you scale your efforts.
You'll have access to:
Flourish & Thrive Systems Organizer 

Simple Systems Creation for Creatives

The 9 Systems You Need to Scale 
You'll be so excited to remove the guesswork and finally be in a place to be 100% more creative and productive. Plus, you'll be set up to hire a Virtual Assistant or team member if and when the time is right.
BONUS: Step-by-Step Set Up Your Shopify Store Training
Having a beautifully designed website is no longer a 'nice-to-have" it's a "must-have" brand asset to build legitimacy, trust, and sales. It's not just enough to have any old website, we always recommend Shopify since it's build for e-commerce. If you aren't in a position to hire a professional graphic designer, you're in luck because we'll walk you step-by-step on how to build a beautiful Shopify store on a budget.
Laying The Foundation ROCKS. It's a GAME CHANGER.
But don't take just my word for it. Here are what more of our LTF students have to say about their experience in the program...
Allison Used To HATE Sales—Now Wholesalers Are Saying "Yes" After One Visit
Since the course, I reached out to three local stores for wholesale opportunities and two of them said yes to my line after one visit to their stores. I now feel excited, and realized that "I" am that perfect salesperson I was trying to manifest on my vision board.
- Allison Gemmel LaFramboise, Prasada Jewelry
Ana 10x-ed her sales and completely stopped doing trade shows
A bout with breast cancer forced me to cancel a majority of my shows last year. I honestly didn't think I'd be able to replace my Broadway salary. But within 6 months of taking LTF, I doubled my income JUST from the pricing modules alone!
- Ana Maria Andricain, Jewel Of Havana
We know your time is valuable so we want to help you speed up your results, save time with our time saving tools, and help you grow as quickly as possible. The information you receive in this program is the equivalent of hiring a consultant like me for 12-18 months. We know that most people don't have $24 to $30K to drop on consulting.
OUR LOVE IT OR LEAVE IT GUARANTEE.
We want you to be COMPLETELY SATISFIED with our Laying the Foundation course. That's why we offer a no-risk, money-back guarantee. Try it out for 21 days! If you are not satisfied with your results, simply show us your work and we'll refund your money. *Must ask for a refund within 21 days of enrolling in the course.
Option A: Standard Program
BEST VALUE

One-Time Payment
$2495

INCLUDES $3000 IN EXTRA BONUSES TO GROW YOUR ONLINE SALES
MOST FLEXIBLE

6-PAYMENTS OF
$481/month
FOR US BASED AND INTERNATIONAL CUSTOMERS WHO WANT TO PAY OVER TIME
0% FINANCING OPTION UNITED STATES + CANADA ONLY**

STARTING AS LOW AS
$170/month
UP TO 12-MONTHLY PAYMENTS WITH 0% FINANCING UPON APPROVAL VIA OUR PARTNERS AT ELECTIVE
WANT ADDITIONAL 1:1 SUPPORT AND ACCOUNTABILITY?
UPGRADE TO VIP
The VIP Option Includes the Complete Laying the Foundation System PLUS 4-months of Mentorship and 6 one-on-one coaching and feedback calls for additional accountability, to help you implement quickly, and get your questions answered in real time.
Here's what's included:
The Complete LTF Program + All Program Bonuses
4 Months of Individual Accountability + Support With a Dedicated Mentor
Module-aligned Feedback Sessions
Support to move through your content faster
One-on-One Coaching Calls
Private 1:1 Kickoff + Money Mindset Call
Private 1:1 Dream Client Review
Private 1:1 Brand Story and About Page Review
Private 1:1 Collection + Pricing Review
Private 1:1 Website Conversion Audit
Private 1:1 Marketing Calendar Planning Session
Additional Bonuses:
Bonus: Emails on Autopilot System
Bonus: Fast Cash Strategies System
Questions About Laying the Foundation?
Click the blue Chat icon on the bottom right of your screen to send us a message!
WHAT OUR SUCCESSFUL STUDENTS ARE SAYING…
"Taking LTF allowed me to gain the proper foundation a business needs to actually grow and function.
Some of the wins I've experienced include, picking up wholesalers, consignment sales, social media features, podcast features, and even a local magazine article.
Tracy taught me that when you put in the work and show up in your business momentum is fully accomplishable.
Laying The Foundation will teach you how to take responsibility and ownership throughout all your business involvements. I look forward to seeing my business continue to grow!"
-

Sabrina Nussbaumer OF SNJD Boutique
"I've already doubled my sales since last year, and the knowledge I'm learning on how to retain customers is gold. With summer markets starting to wind down, I am REALLY glad I signed up for Laying the Foundation."
- SYDNEY KAY OF SYDNEY KAY JEWELRY
LISTEN TO MORE STORIES OF SUCCESS FROM OUR GRADUATES
"LTF actually was one of the best things I have done, because if it wasn't for Tracy, Robin, and all the great coaches they have and the tools they have, I wouldn't be here today."
[Laying the Foundation] helped me change my mindset about my own work, my work ethic, and showed me how to have a successful business instead of an expensive hobby."
Lori Greenberg
Quirky and Odd
"Early on, I realized that your artistry or your unique skillset is not enough to set you apart in a marketplace that is so competitive. I have been revisiting this program time over time again in order to course correct and go to where it is that I want to go."
You might be thinking, "Those are great results, Tracy, but that won't work for me because my situation is different than theirs!"
OF COURSE, LAYING THE FOUNDATION IS NOT FOR EVERYONE
This program has worked successfully for high volume designers, OOAK/handmade designers, luxury designers, "parent-preneurs", and designers with full-time jobs. It's worked for designers who are new to business, and industry veterans who have needed to refresh their business skills in today's economy.
This program is perfectly suited for brands that are serious about growing a profitable business, who are willing to roll up their sleeves and do the work, and who realize that there is no "easy button" you can push to magically make a successful business materialize. 
Laying the Foundation is designed to help you reduce stress and the overwhelming feelings that keep you from moving forward. 
The program is perfectly-paced to help you speed up your results and take time to work ON your business instead of just IN your business. 
At the end, you'll be in control of your business and feel a huge sense of accomplishment knowing that you're on the right track for financial security and stability as an artist.
Investing in Your Business Might Feel Scary...I Get It...
Check out this story from Alyssa who was also scared to invest. She's made her investment back many times over.
If You Feel or Even KNOW Laying The Foundation Is What Your Business Needs Right Now, But Something Is Stopping You, Consider This...
From time to time, all of us (including me) need a little kick-in-the-pants so we can realize that our fears are imaginary, but the future we desire doesn't have to be. All we have to do is take NEW actions and follow a proven path.
There are two primary fears that can stop you from doing what you know you need to do.
The first fear is the fear that the program won't work. That fear comes from the natural skepticism we have that prevents people from taking advantage of us. 
If this was a new program with no success stories, it would be a valid fear.  However, LTF has been around since 2012 because IT WORKS, and we've had thousands of successful students who see a 35 - 50% increase in their sales after taking it (and those numbers grow year by year beyond that)…
So let's talk about the second fear that can prevent you from investing into the very solution you've been searching for
I'm talking about the paralyzing fear that even if the program works, you won't do the work (or that it won't work for you). That can either be an irrational fear or a fear based on past experiences. That is exactly why we include 4 MONTHS ACCESS to DIAMOND INSIDERS along with Laying the Foundation and why we focus on developing a success mindset in the introductory module of the program.
WHAT OUR STUDENTS ARE SAYING…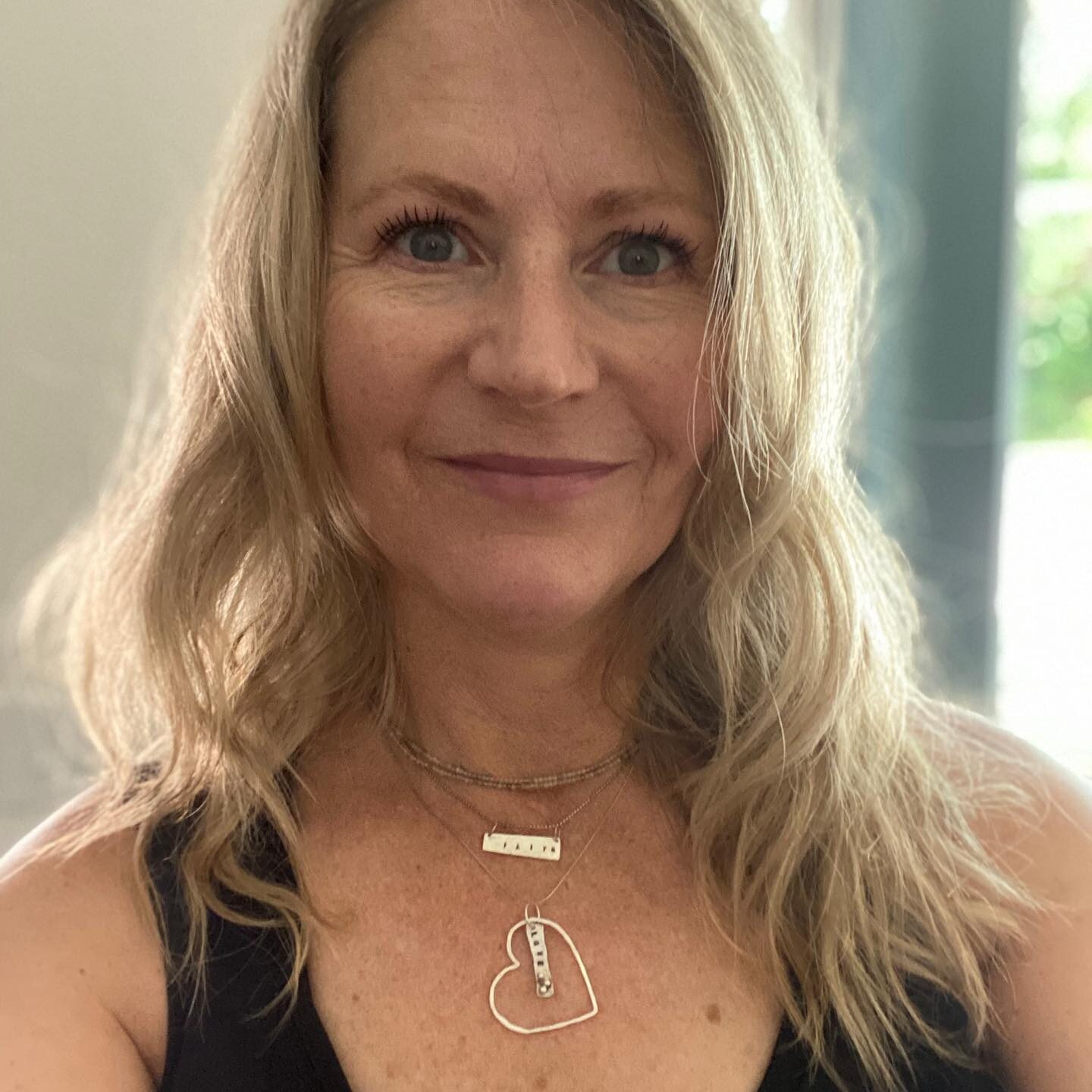 "I have this community behind me that has truly given me more confidence than I've ever expected to get. It's been worth the cost and I made a whole lot more money [this year] than I did last year without doing any shows!"
- Denise Kubler, DK Originals Jewelry
"After changing my mindset, I learned how to price my jewelry correctly. I was selling too cheap for the quality of my designs. I raised my prices between 30 and 50% and I continue selling without problem."
- Gisela Clemens, Gisela Clemens Jewelry
is your chance to have access to a team of experts by your side as you grow the business of your dreams!
"So if you're thinking about taking this course, there's nothing left to think about. Absolutely. It's going to be the best investment you can make for your business."
- Carolyn H.
Here's What Some Of Our Grads Have To Say...
Flourish and Thrive has given me the confidence to price my jewelry at the proper cost and it has given me the confidence to sell.
I've had a 200% increase in sales
and my social media following is up by at least 75%, it's been incredible. And I've already surpassed my entire last year's sales!"
PEGGY HOUCHIN, Peggy Houchin Jewelry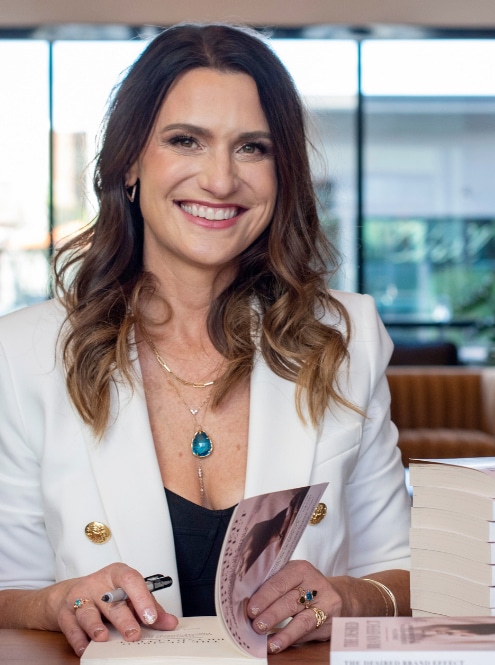 CHEERS TO THRIVING IN YOUR BUSINESS!
Copyright © 2023 Flourish & Thrive Academy. All Rights Reserved. Terms & Conditions | Privacy Policy
This site is not a part of the Facebook website or Facebook Inc. Additionally, this site is NOT endorsed by Facebook in any way. Facebook is a registered trademark of FACEBOOK, INC.