Check your inbox for your confirmation email!
The Jewelry Brand Pricing & Positioning Guide is on the way to your inbox!
You'll have a limited time to download the guide, so please make sure you confirm your email address and follow the instructions. 
Here's Why You Might Consider a Personalized Collection & Pricing Audit:
You LOVE having individual eyes and feedback on your business – that's what this is all about
Wholesale accounts are often giving you a "No Thanks" and you aren't sure if you're really cut out for selling to stores
You're new to merchandising and just aren't quite sure if all of the pieces of a cohesive collection that sells are there
Your direct to consumer sales aren't where you need them to be – people walk in and out of your booth or bounce off your website as quickly as they land there
You seem to always have cash-flow issues and you think you might be underpricing your work
You experience price-resistance at shows or events which is killing your confidence
You haven't been trained in the tenants of merchandising and you aren't sure if you have all the key components of a winning collection
Or you just want someone to come in and give you targeted and specific advice on your design, merchandising and pricing…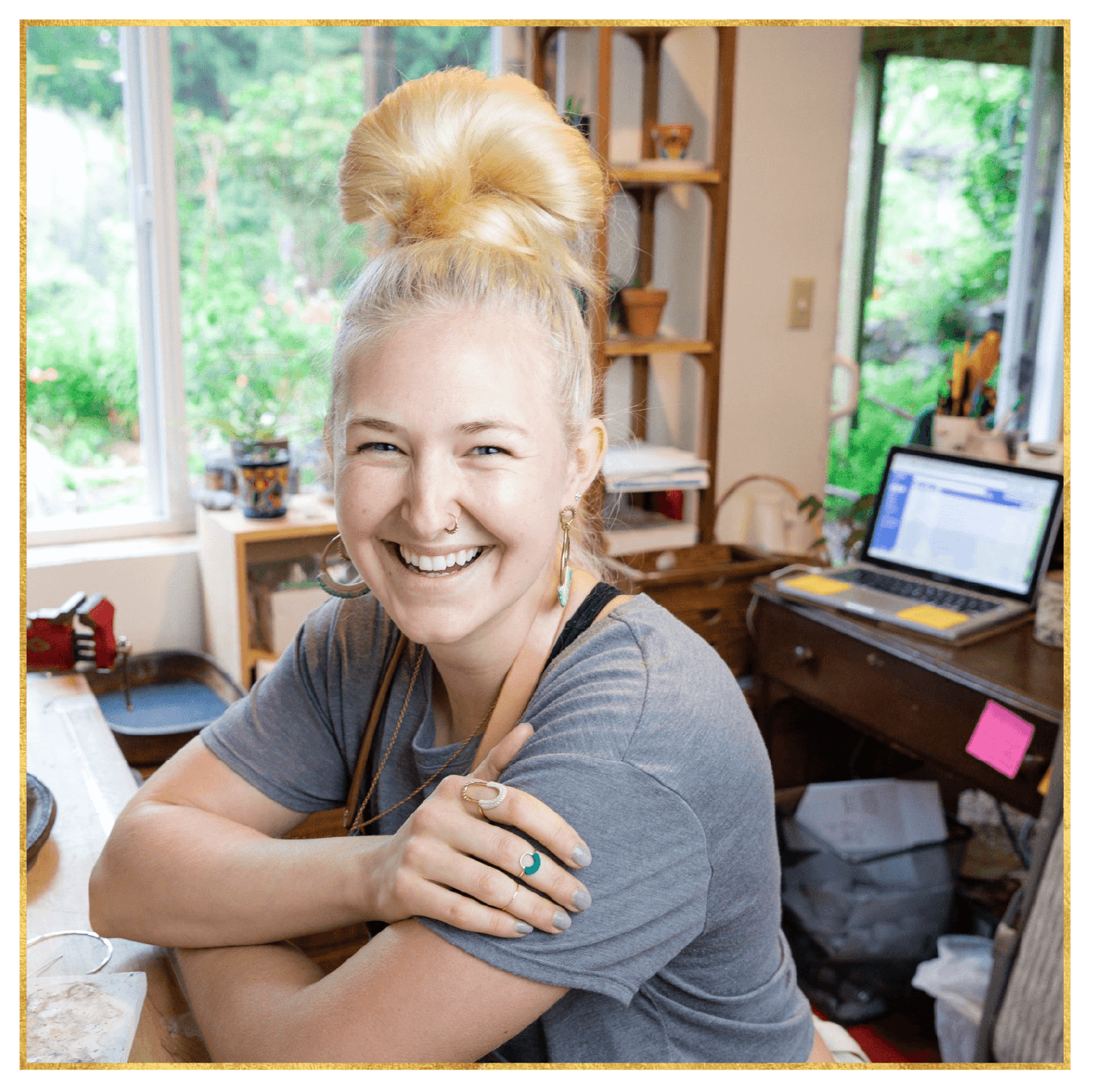 My sales increased 72% within 3 Months.
Twyla Dill,
Twyla Dill Designs
"I'M SELLING OUT OF MY COLLECTIONS EVERY SEASON"
Andrea Li,
andreali.com
I went from extreme burnout to a 200% increase in sales with Flourish & Thrive.
Nicole Gariepy,
FantaSea Jewelry
A 45-minute Zoom session with one of our coaches who will preview your collection and pricing before the call
Feedback on your current assortment (up to two collections in your line) – we'll identify if you have the key components to a winning collection and give you feedback on how to tighten up the collection or expand on your current offer
An in depth look at your pricing strategy to make sure that you are pricing for profit (or overpricing yourself out of the market) based on your collection type
Action steps to implement on your own after the coach-sulting call
Our buyer was so impressed that they nearly tripled their PO!
"F&TA gave me the tools to refine my jewelry collection to be more in line with my dream client!
The buyer was so impressed with our high sell through rate that they approved a PO nearly triple the original proposal.
Our inventory sold out in less than a month and they immediately placed a reorder!"
—Jules Vance, Jules Vance Jewelry
Copyright © 2022 Flourish & Thrive Academy. All Rights Reserved. Terms & Conditions | Privacy Policy
This site is not a part of the Facebook website or Facebook Inc. Additionally, this site is NOT endorsed by Facebook in any way. Facebook is a registered trademark of FACEBOOK, INC.