Check out this ONE TIME OFFER and complete your purchase!
#TeamFTA will walk you through
The Success Maximizer Bundle which includes:
The Rapid Reframe Exercise - $397
This simple and powerful tool used by some of the most impressive CEOs and Entrepreneurs will become part of your daily routine. Destroy limiting beliefs and adopt stories and tools that allow you to stop sabotaging your success.
The Fear Crusher Formula - $397
If you channel it the right way, FEAR can be your biggest asset in moving forward. The Fear Crusher Formula will help you reach your goal and expand your comfort zone so those once totally insane goals are achieved.
Journal Prompts for Productivity - $297
Reaching your goals won't happen in a vacuum. You need to know where you're going and stay focused on the right objectives. Use these journal prompts to identify your KPIs, create a system for daily priorities, and reach your big goals.
The Visionary Toolkit - $197
Email automation is the key to making sales while you're sleeping. Discover the BIG 3 automated email sequences every jewelry and creative product brand needs. Get these hooked up quickly and get ready to rock and roll your sales.
Ready to Get Your Head in the Game?
Let's be honest with what you really want for your sales efforts:
You don't JUST want more people on your email list
You want a pipeline of Dream Customers who buy from you well after BFCM is over
You don't just want more sales
You want scalable revenue and profit margins that you can rely on to create financial security for you and your family
You don't just want a bigger audience
You want to know that the people love your work and what you've designed or made makes a difference in someone's life
You don't just want more "stuff" to do
You want marketing that converts so you can work smarter with bigger and better results
At Flourish & Thrive Academy...
We get great results for our students as we've helped over 7500+ jewelry and creative product brands create financial security and wealth doing what they love!
These brands have come to us at various stages in business from make their first sale to scaling to multiple six or seven figures and beyond.
Regardless of your goals, RIGHT now, you need to build a solid direct to consumer revenue stream on your own branded website that allows you to take your power back!
Hey There! It's Me, Tracy Matthews!
I've spent my entire career in the fashion, jewelry, and creative product space → first as a designer and maker, and now as a mentor to designers. 
I co-founded Flourish & Thrive Academy 8 years ago to serve a need I had at the early stages of my career, to overcome the roadblocks creative types hit at different stages in business. Since then, we've helped over 7500+ brands build profitable 5, 6 and 7 figure businesses by using the Desired Brand Effect System.

I used to always say: I wish someone would just TELL ME WHAT TO DO! 
Back then there was no one to tell me what to do so I learned the hard way...and I'm here to make it much easier on you!
Now, I'm here to tell YOU what to do → You're welcome!
Marketing always works - when you do it right!
Times are changing and that's why it's so important to implement algorithm proofed strategies that are working now. There's a lot of competition and it's your time to stand out in a sea of creative brands and capture your piece of the pie. 
Get all the Training Your Need to Make a Big Impact This Holiday Season!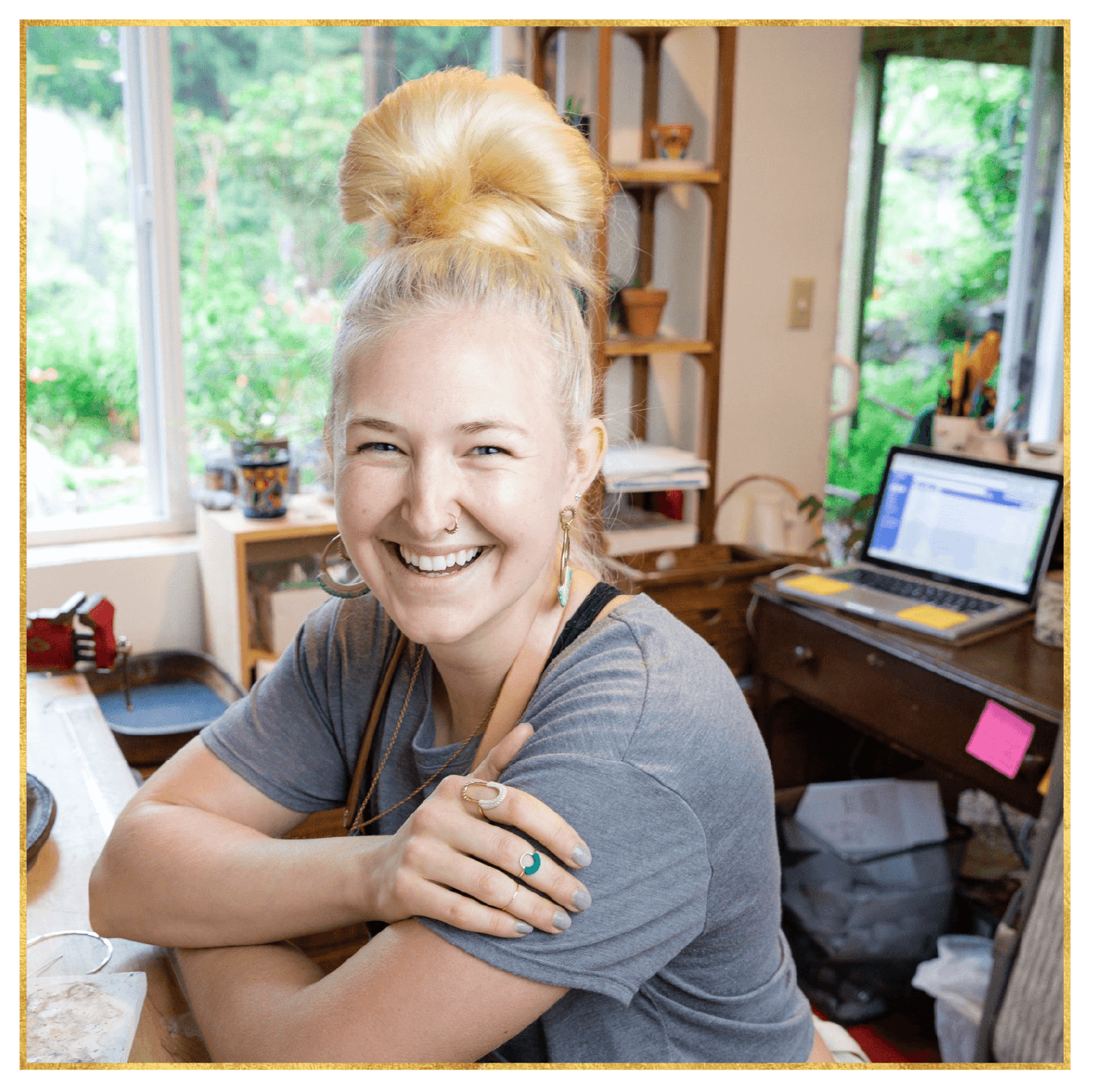 My sales increased 72% within 3 Months.
Twyla Dill,
Twyla Dill Designs
I had a 430% increase in April and a $6000 increase in May.
Karina Harris,
Waffles and Honey
I went from extreme burnout to a 200% increase in sales with Flourish & Thrive.
Nicole Gariepy,
FantaSea Jewelry
Copyright © 2023 Flourish & Thrive Academy. All Rights Reserved. Terms & Conditions | Privacy Policy
This site is not a part of the Facebook website or Facebook Inc. Additionally, this site is NOT endorsed by Facebook in any way. Facebook is a registered trademark of FACEBOOK, INC.