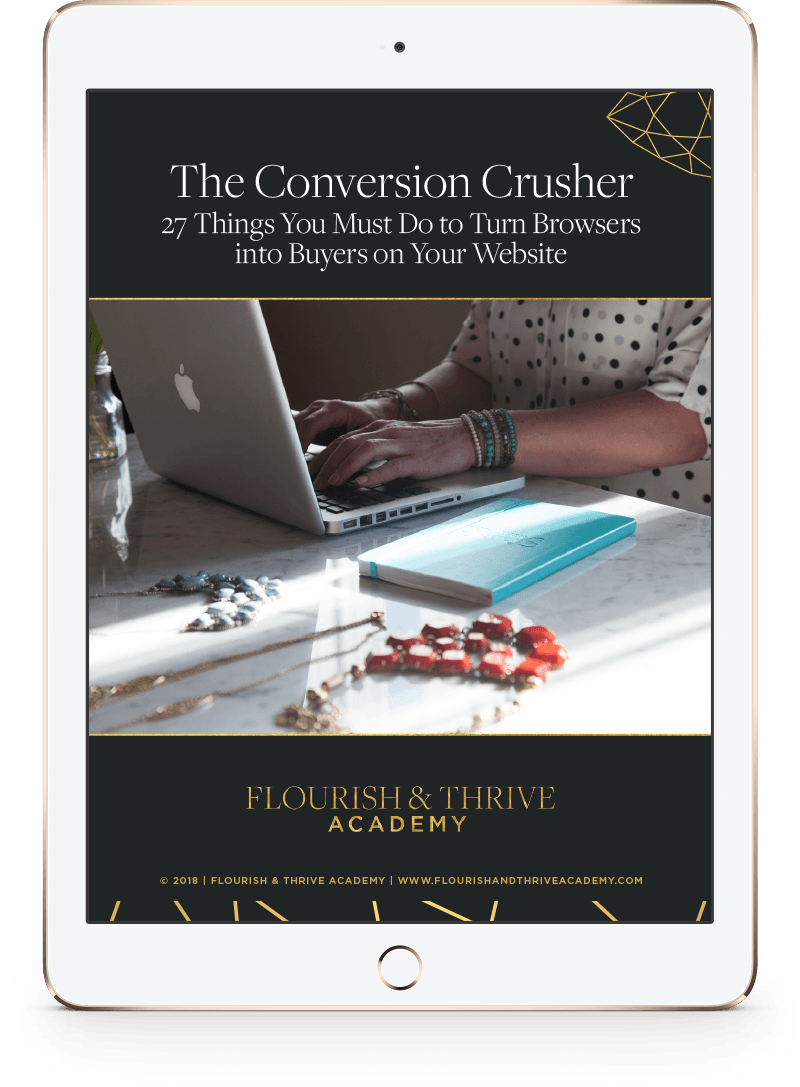 Looks like you could use help with...
Scaling Your Online/E-Commerce Sales!
We have plenty of resources to help you grow your website traffic and increase conversions! Starting with…
The Conversion Crusher: 27 Things You Must Do to Turn Browsers into Buyers!
IMPORTANT: THE FREE GUIDE IS ON IT'S WAY TO YOUR INBOX RIGHT NOW!
Slaying online selling doesn't come from mastering one thing, it comes from covering all your bases in a strategis way. Which is what this guide is designed to help you with!
Plus, we have a bunch of podcast episodes & blog posts about scaling your online/e-commerce sales! Take a look below to see what's possible for you!
Happy Thanksgiving m'dear! Whether you celebrate the traditional holiday or not, I want you to know that I'm ...
Read More

→
Topic:  Scaling Your Online/E-Commerce Sales!